https://www.youtube.com/watch?v=ewVO0MVENLc
The individual solution for
windable goods.

Directly from the reel manufactory,
the individual solution for windable goods.
Welcome to the reel manufactory
Headquartered in Arzberg in Upper Franconia, PURUS PLASTICS offers you customized plastic reels with the charm of an old-school manufactory. We work together with you to design your load carrier so that you get the proper reel type for your requirements. This type of manufacturing is to your advantage and offers the ideal solution for smaller and medium-sized batch sizes. Fair, sustainable and transparent.
What are the advantages of the PURUS plastic reel?
Windable goods require reels so that they can be transported safely. Our reels accommodate your windable goods without a mechanical connection and with a smooth winding space. The light recycled plastic lowers transport costs considerably and ensures easy handling. The nearly freely customizable dimensions ensure the right application solution and the required winding volume. Numerous options cover final requirements, leaving no wishes unfulfilled in daily use. You select the flange size, the core diameter as well as the winding width. Our production process is ideal for small and medium-sized quantities because individual requirements need individual solutions, which cannot be covered in a cost-effective or meaningful manner with mass produced goods.
The "Made in Germany" result of a professional collaboration
The FIDUS plastic reel combines a one-piece and reusable design with numerous clever details and options. In collaboration with the August Hildebrandt Group, the desires and experiences collected from the market were combined with the plastic know-how of PURUS PLASTICS. The result is a quite unique, customizable plastic reel that gives you lots of creative leeway..
What remains is a wide range of design options and a sustainable plastic reel that meets your specific requirements. We are your reel manufactory!
What are the options available
for FIDUS reels?
FIDUS plastic reels come as standard with driving holes, practical drainage slots and holes for attaching cables. As an option, the plastic reel can be supplemented with holes for cable and/or winding material feed-through.
For core tubes, you have the option of selecting one inlet hole, two inlet holes, one inlet hole plus one sensor hole or two inlet holes and two sensor holes. In addition, we can also equipped your FIDUS reel with label fields, cable outlet holes and stacking supports. You want a permanent attachment for your logo?
No problem, we can easily inject it into the flange. You see, we have a great deal of design leeway for your requirements.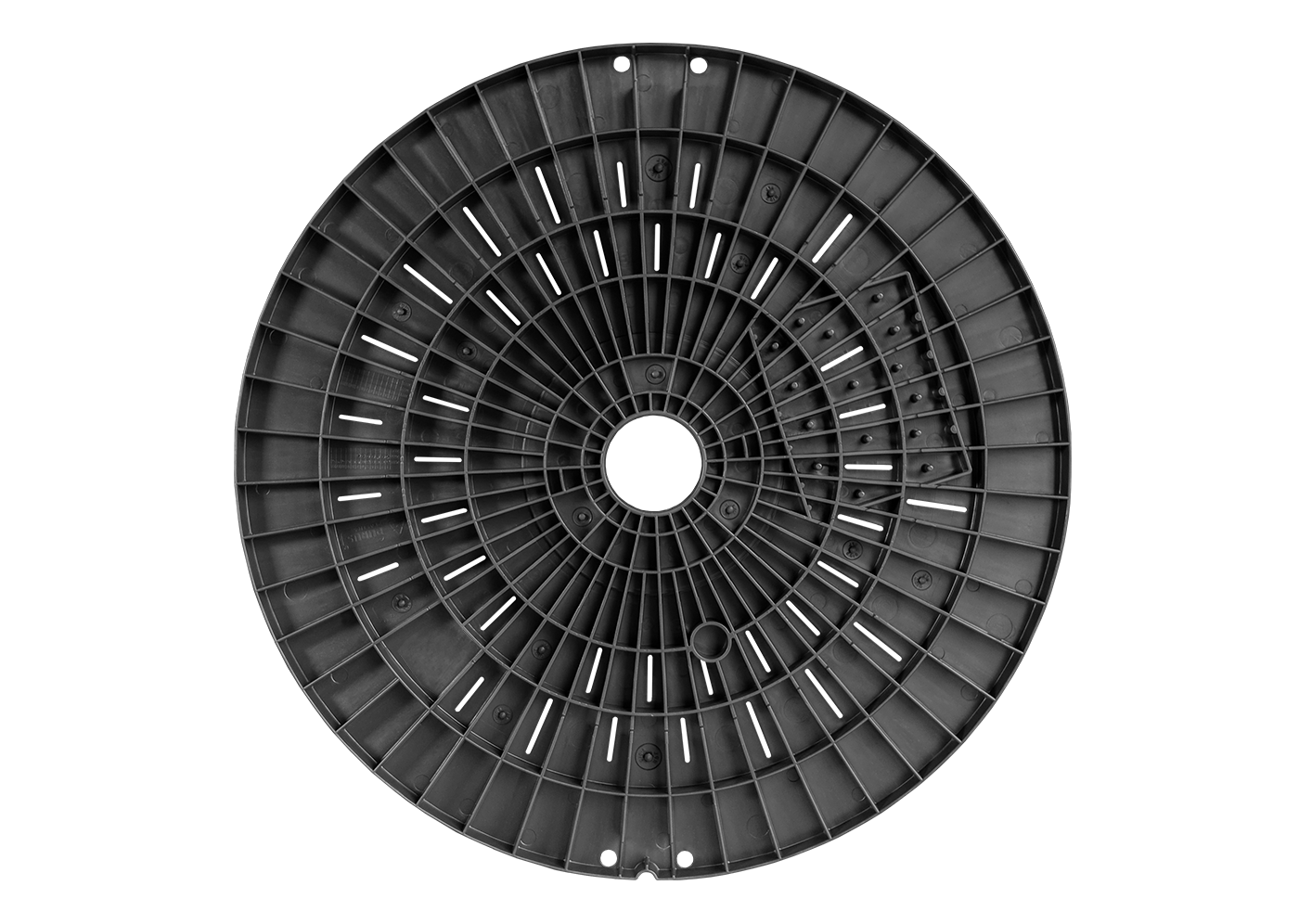 Cable attachment bores Ø 10 mm
Space for your logo 45 x 40 mm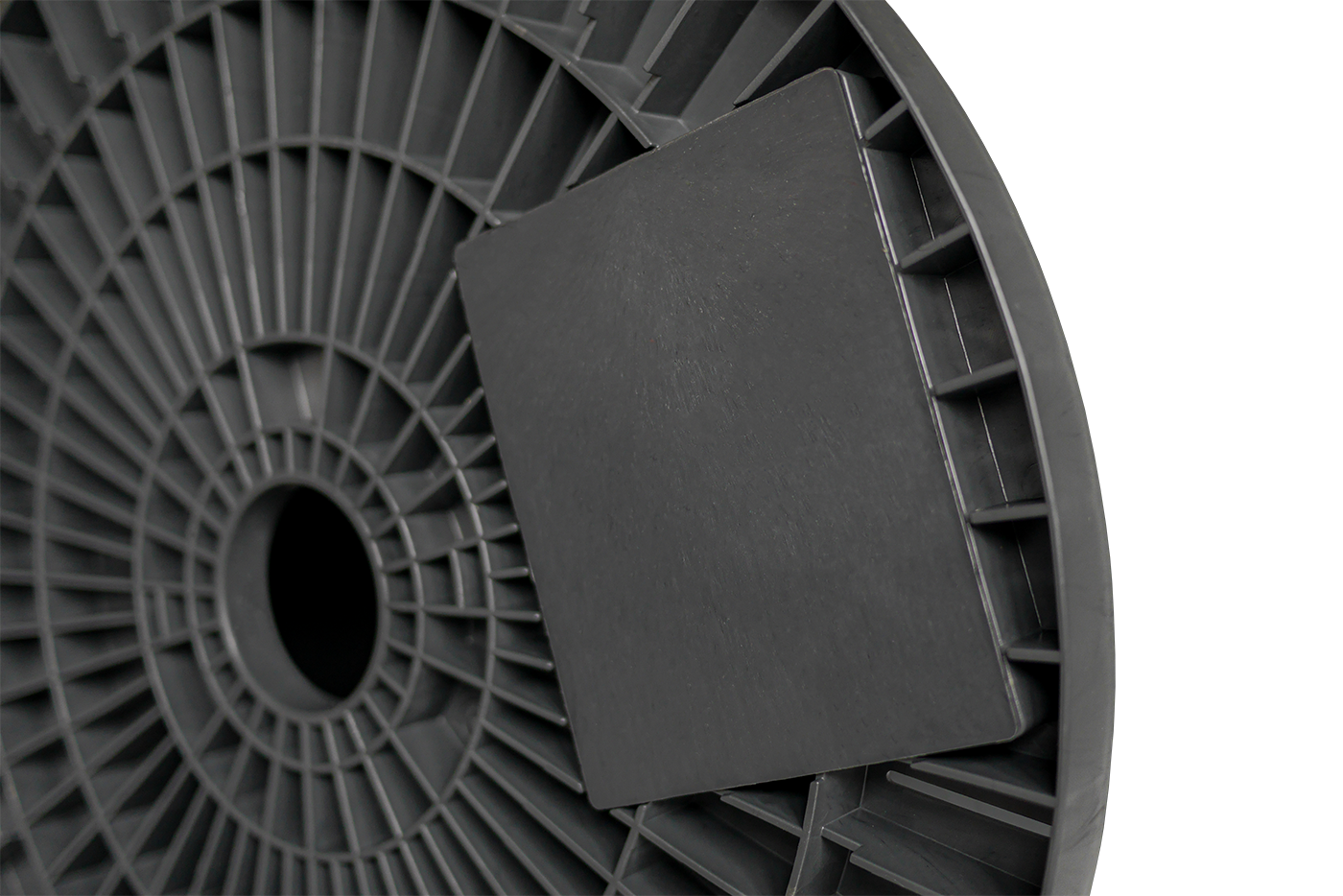 Clip-on plate label 130 x 100 mm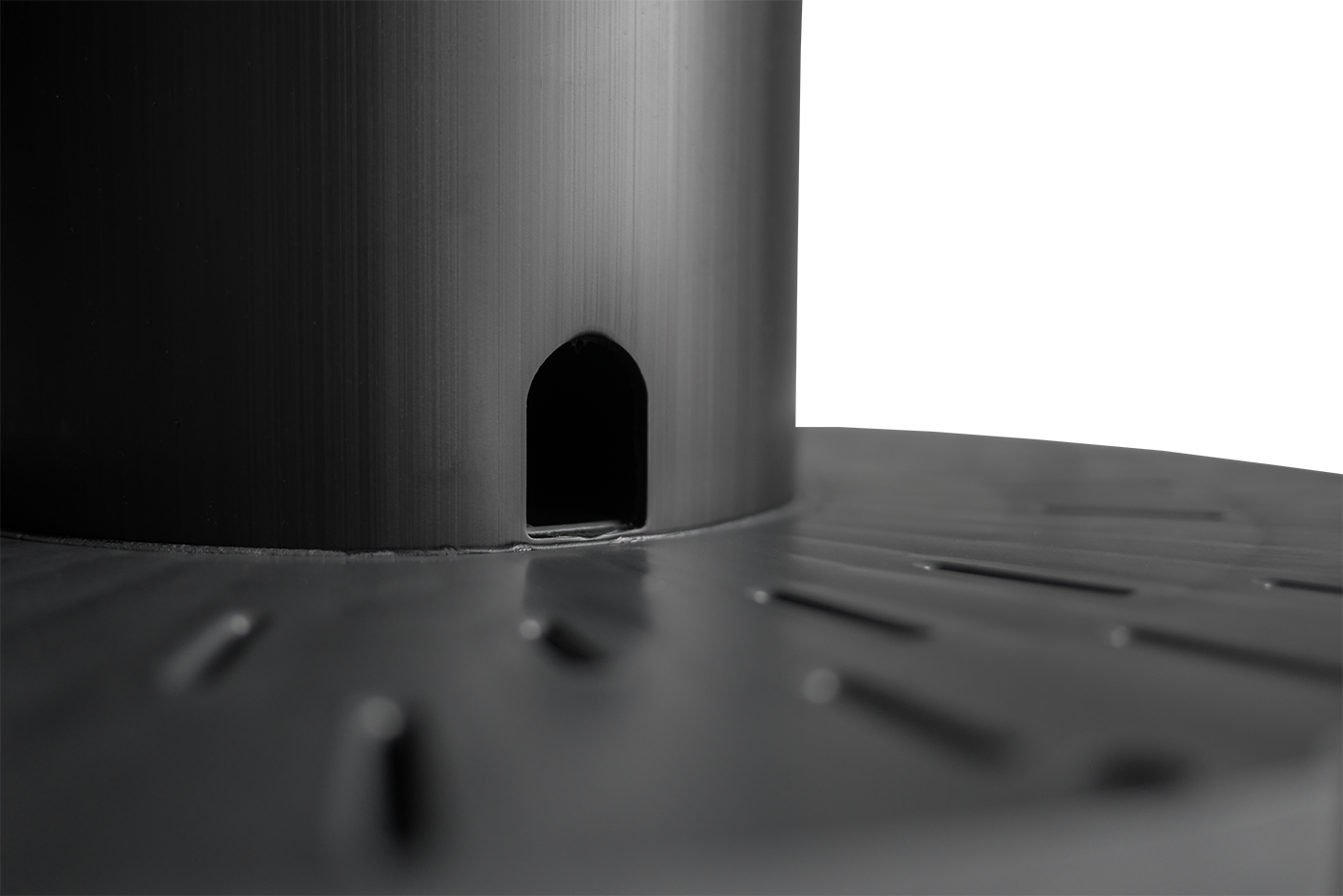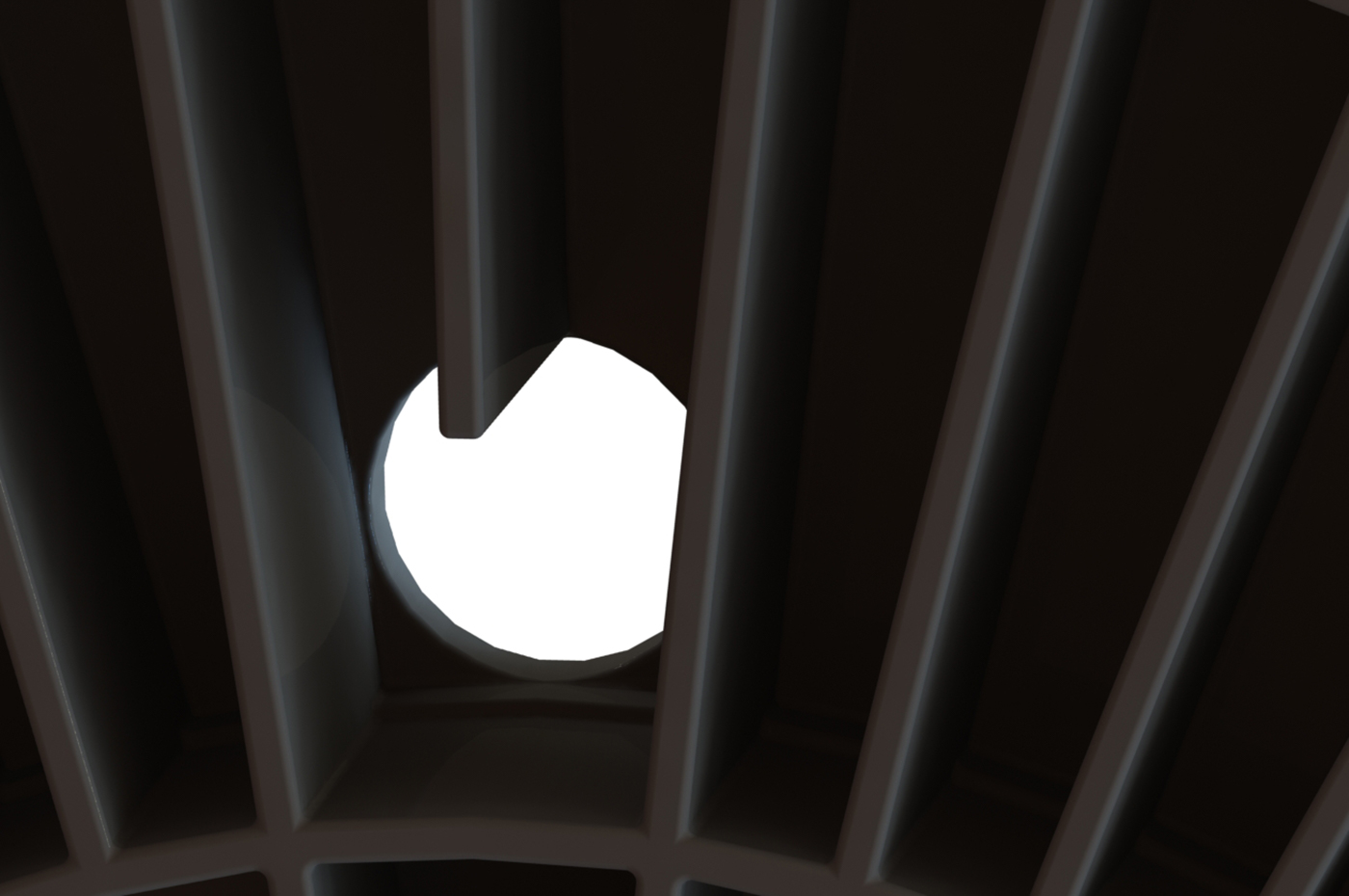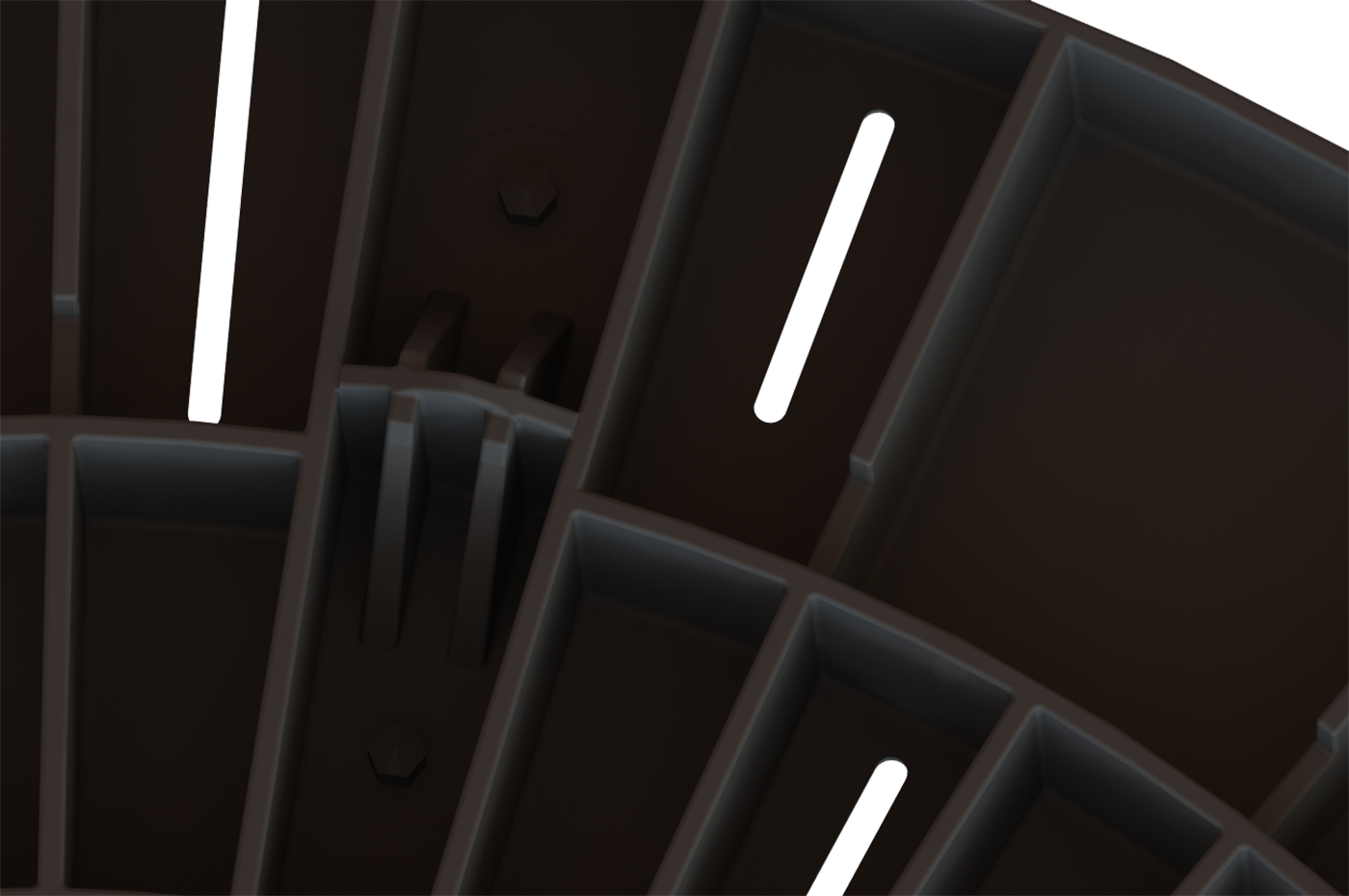 Your advantage?
The design leeway!
A plastic reel is essentially comprised of two different parts: flange and core. We offer the flange in three different sizes:
400 mm, 435 mm und 500 mm diameter.
Then you can decide whether you want a spindle hole with a 56 or 80 mm diameter.
For the core diameter, you can choose between 125 mm and 150 mm, which determines the winding volume together with the winding width and the flange diameter.
We can make the winding width continuously variable for you from 200 to 500 mm.
A reel with a 500 mm flange will hold a weight of approx. 100 to 120 kg.
Please contact our sample reel service or use our contact form if you have questions regarding other special dimensions.

You would like a sample reel?
We would be happy to create an advance sample according to your specifications. Once we have had the opportunity to discuss your requirements and wishes, your FIDUS plastic reel will normally be sent to shipping after 48 hours. To request your reel, please use our telephone support service by clicking on Request sample reels. Thank you.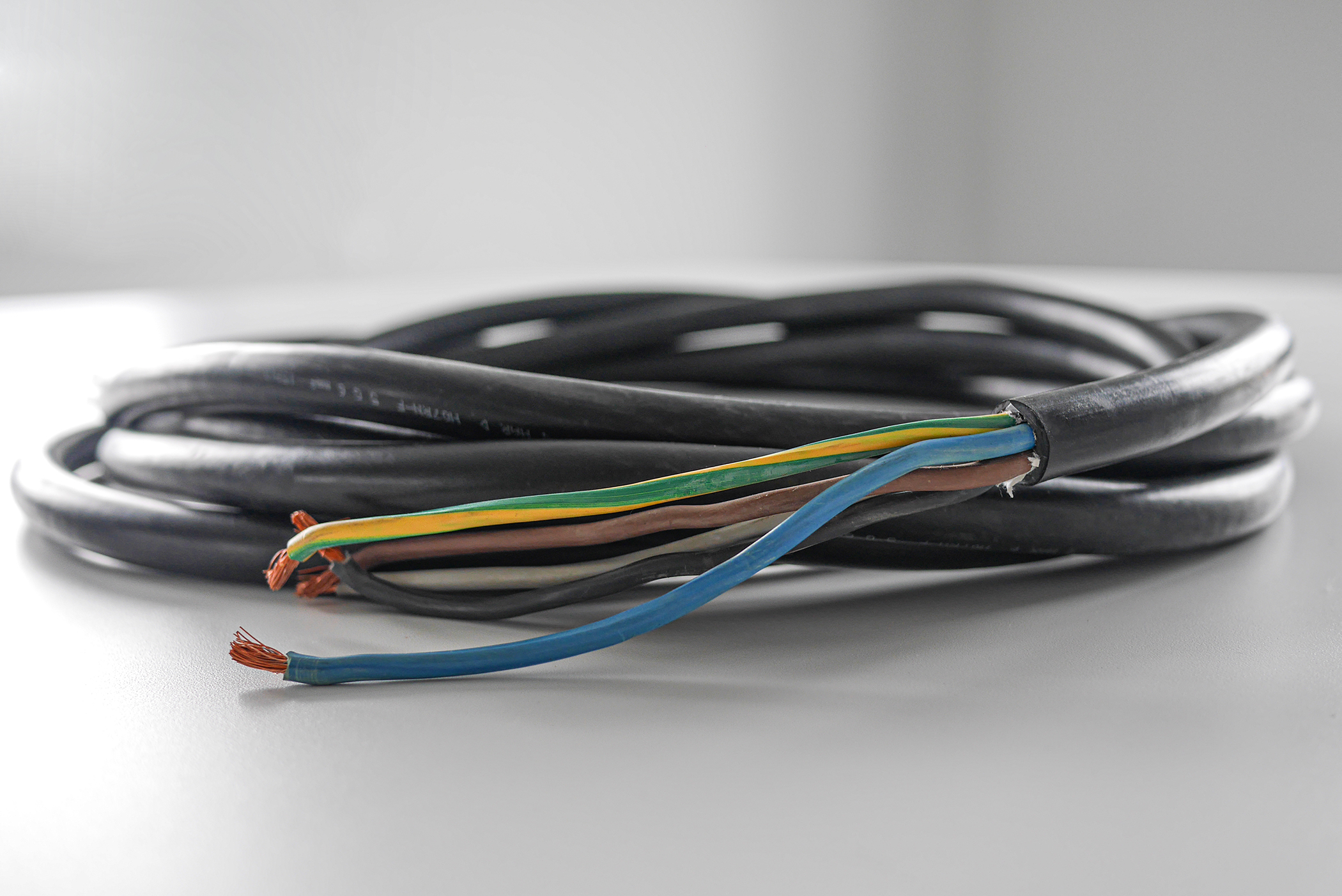 Are you looking for a plastic reel for cables, speedpipes and micropipes for broadband deployment, steel cord belts as well as steel cables?
Requests regarding these winding goods will be handled directly by our partner:
You can request your sample reel according to your individual requirements here.
We look forward to your call!
The flyer contains a summary of all information about our FIDUS plastic reel.

Requests made easy! Using our form, you can send your request simply and easy.